The video game industry is bigger than the film and music industries combined – yet has faced far less scrutiny than major tech companies like Facebook and Google
Microsoft recently announced plans to purchase Activision Blizzard – one of the world's largest video game companies – for nearly $70bn, making it the biggest acquisition in tech to date. While big tech always seems to be facing some sort of – usually well-deserved – public criticism lately, the ire has mostly focused on social media. Facebook, YouTube and Twitter executives have all had to testify before Congress about their platforms' roles in spreading misinformation and being used as organizing tools for events like the January 6 storming of the US Capitol. This is all on top of a history of alleged labor violations, including complaints that traumatized content moderators are paid poverty wages and reports that Black employees face racial discrimination.
Video game companies mirror many of the alleged problems of social media yet have long evaded accountability, outside of the occasional attempt to ban a violent video game. This is troubling given the staggering size of the game industry, which produces more revenue than the film and music industries combined and whose biggest hits make more money in days than most entire franchises make in their lifetimes.
Continue reading...
---

Tech giant acquires publisher of games including World of Warcraft and Candy Crush
Microsoft is to pay almost $70bn to buy Activision Blizzard, the publisher of mega franchises including Call of Duty, World of Warcraft and Candy Crush, in the biggest ever takeover in the tech and gaming sectors.
Microsoft said that the $68.7bn (£50.6bn) all-cash deal – which dwarfs its previous biggest, the $26bn takeover of LinkedIn in 2016 – will "provide the building blocks for the metaverse". It is the biggest deal in tech history, eclipsing the $67bn paid by Dell to buy the digital storage giant EMC in 2015.
Continue reading...
---

Investors react to possibility that Playstation and subscription service will lose Activision Blizzard games
$20bn (£14.7bn) has been wiped off the value of Sony after its rival Microsoft announced a record-breaking deal to buy the Call of Duty publisher Activision Blizzard and take the console wars into the metaverse.
Shares in the Japanese conglomerate closed down 13% on Wednesday, their biggest fall since the global financial crisis in 2008, as investors reacted to the possibility that the $70bn bid for Activision Blizzard could result in hit games being pulled from the Sony PlayStation console and subscription service and offered exclusively on the rival Microsoft Xbox.
Continue reading...
---

Analysis: Activision Blizzard deal would help Xbox compete against PlayStation – but will regulators play along?
Microsoft's planned takeover of Activision Blizzard puts the tech company at the centre of two big issues facing the sector: the metaverse and Washington's determination to rein in big tech.
The metaverse is where the physical and digital worlds come together, although it is very much at the concept stage. The idea is that you will put on a virtual reality headset and a digital representation of yourself – an avatar – will interact with others at work and play in a combination of virtual and augmented reality.
Continue reading...
---
Call of Duty, World of Warcraft, Crash Bandicoot and more will soon be under the Xbox umbrella, along with Activision Blizzard's tarnished reputation.
---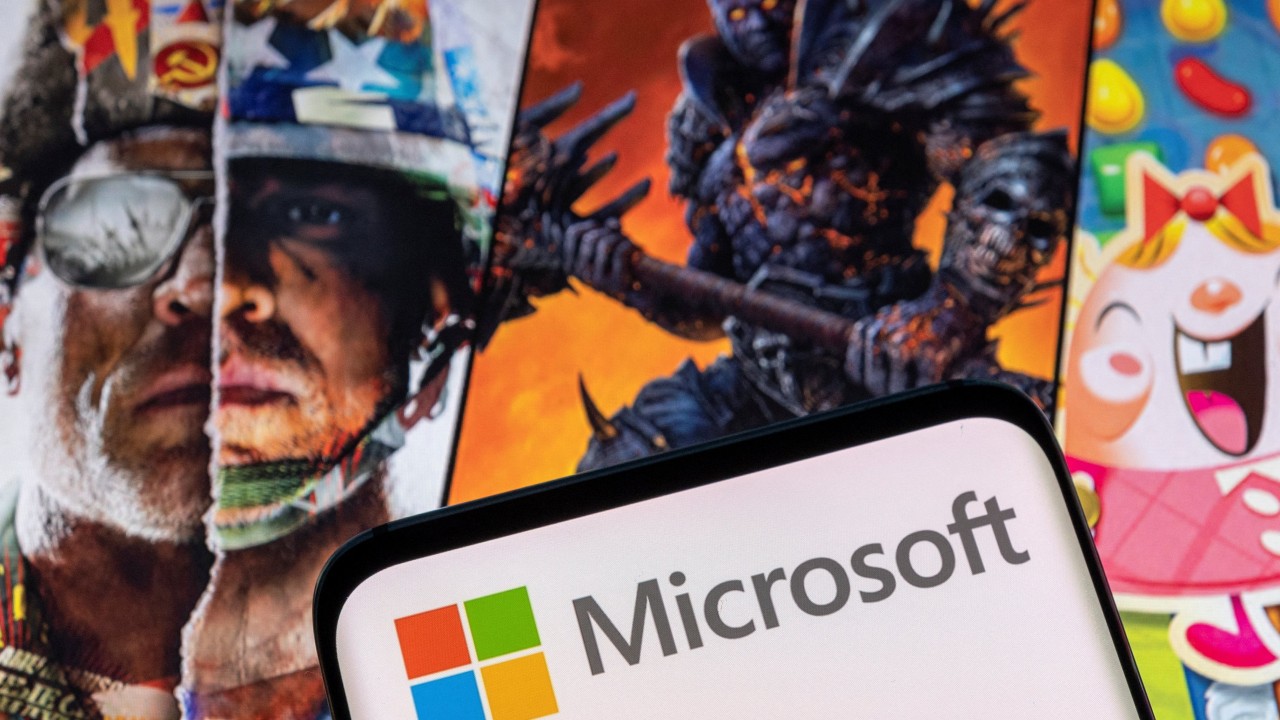 Microsoft said it's buying Activision Blizzard in a US$68.7 billion deal, uniting two of the biggest forces in video games to create the world's third-biggest gaming company.In its largest purchase ever, Microsoft will pay US$95 A share in cash for one of the most legendary gaming publishers, known for titles like Call of Duty and World of Warcraft but which is also grappling with a cultural upheaval over its treatment of women.Activision Chief Executive Officer Bobby Kotick will continue to…
---
---
Activision Blizzard has been stuck in a 'Call of Duty' rut. How Microsoft could shake things up.
---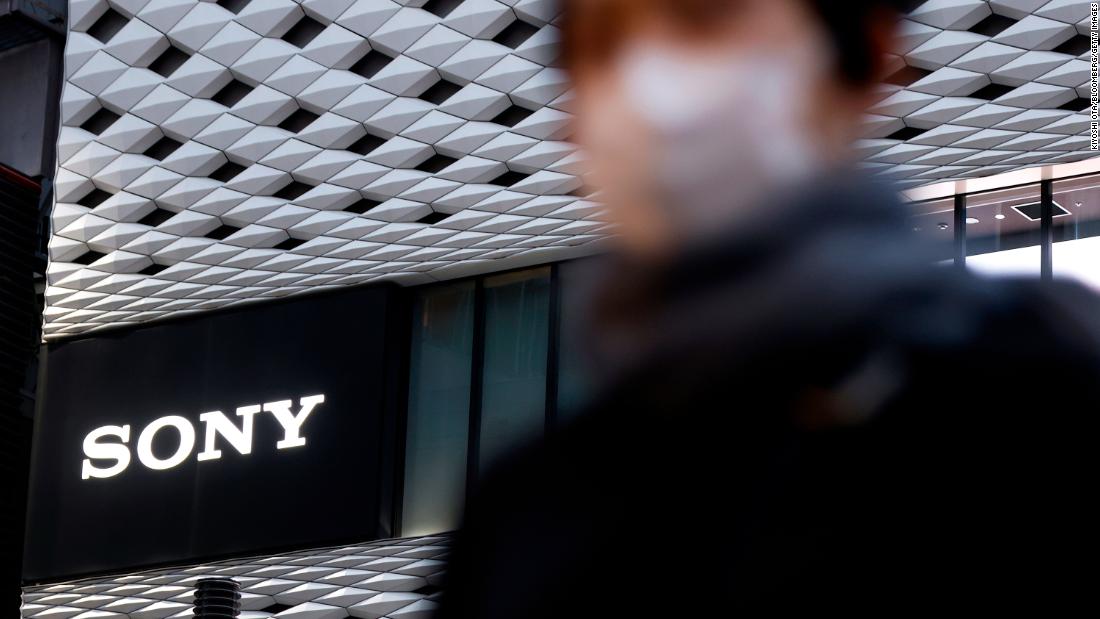 Microsoft's blockbuster purchase of video game developer Activision Blizzard could pose a serious threat for Sony.
---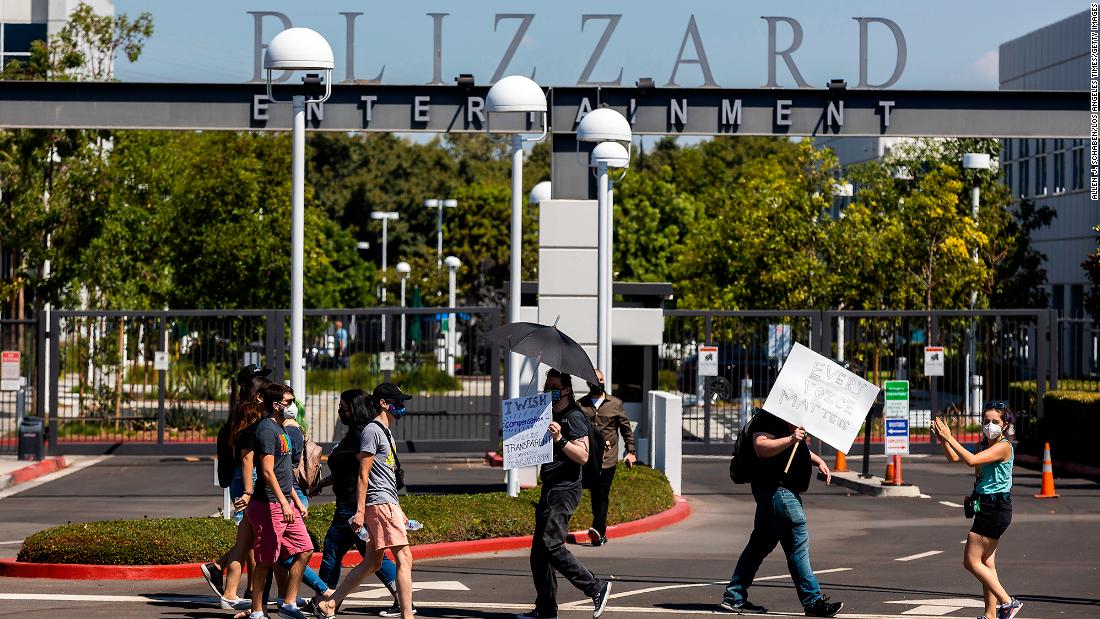 Microsoft on Tuesday announced plans to acquire Activision Blizzard in a blockbuster deal worth nearly $70 billion. It's one of the biggest acquisitions in the tech industry in recent years, one that will boost Microsoft's standing in the growing gaming industry but could be complicated by recent concerns about Activision's toxic culture.
---
Microsoft is buying the gaming company Activision Blizzard for $68.7 billion US, gaining access to blockbuster games like Call of Duty and Candy Crush.
---
Microsoft said it planned to buy the video game company Activision Blizzard for nearly $70 billion.
---
Microsoft cited the metaverse as a reason for buying Activision Blizzard for $68.7 billion. Let's break down what that really means.
---
Shares in Sony slumped more by than 10 percent in Tokyo on Wednesday on news of Microsoft's $75 billion deal to buy the video games maker Activision Blizzard. Investors fear the acquisition could mean popular titles like Call of Duty would be moved exclusively to Microsoft platforms. FRANCE 24's Business Editor Stephen Carroll examines the consequences of the deal for the companies involved, and their rivals.
---
Activision Blizzard is behind huge games such as Call of Duty, World of Warcraft, and Candy Crush. But the company has faced reports of a workplace culture rife with sexual harassment.
---